Auto Repair Reference Center, Business Source Premier, Consumer Health Complete, EBSCOhost Espanol, History Reference Center, Kids Search, Literacy Reference Center, Novelist, Novelist K-8, Science Reference Center, Searchasaurus, Student Research Center Provided by Badgerlink. (Use Waterford Library Card # for the Library Code to log in)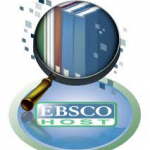 Magazines, journals, newspapers, images and reference resources covering education, health, business, science, history and general areas of interest. Provided by Badgerlink. (Use Waterford Library Card # for the Library Code to log in)

Need help with a research project? Interested in looking for more information on a controversial topic? Opposing Viewpoints is a non-biased resource for articles that is updated daily.

Wisconsin Housing Search provides fast access to real-time information about rental properties, searchable by needs and budget. This service is funded in part by the Wisconsin Housing and Economic Development Authority (WHEDA).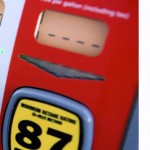 Fuel Economy Guide
Provides consumers with updated information when considering a new vehicle purchase.
Got Resume Builder.com Provides professionally designed resume templates and online context-sensitive writing tips. Your resume is hosted online which allows you to share it on Facebook or Twitter. Points to job postings nationwide.
https://www.GotResumeBuilder.com
OverDrive now offers the new Libby app.  It is the easiest way to get started with digital books and audiobooks from your public library. Libby is available for Android, iOS (iPhone/iPad/iPod touch), and Windows 10.  Go to https://meet.libbyapp.com/ to find out more or download the app.

Hangout with Art – How do we experience art in a meaningful way? How can we use technology to help us understand art in person, and vice versa? You'll explore these questions together with the staff of the Milwaukee Art Museum in Milwaukee, Wisconsin, along with diverse experts and a global community of arts-interested people. This free course is available now online at http://courses.mam.org
FOR FOX RIVER STUDENTS
Need to open a .notebook file?  Laptop not working?  Click this link to open in a new tab: http://express.smarttech.com/# to access your homework files.  Save the file to a computer or flash drive. Follow the directions to open and view your files.