The Winter Reading Challenge is available to all ages – kids and adults. It runs from December 21 through March 21. Readers will have the opportunity to enter into prize drawings and help build a community snowman in the front windows of the library. This program tracks reading online using Beanstack. The Beanstack app can be downloaded for both Apple and Android devices or patrons can keep track using their account on a computer. The Waterford Library's Beanstack page is here: https://waterford.beanstack.org/reader365 .
How to participate:
1. Download the Beanstack app and login.
2. Put on your favorite slippers, kick up your feet, and read.
3. Log your reading minutes in the Beanstack app.
4. Choose which prize drawings you would like to enter.
5. Repeat.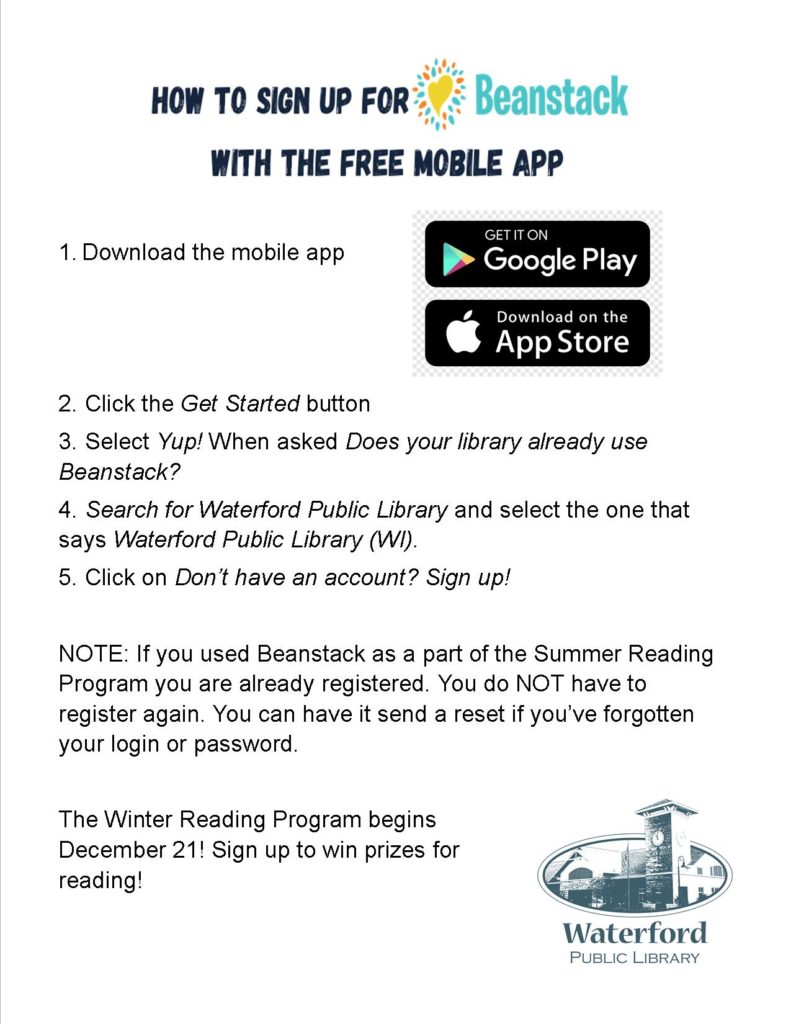 Need Books?
Let us gather a bundle for you. Email us at infowt@waterford.lib.wi.us . Let us know some topics or titles you've enjoyed in the past, along with your library card number, and we will gather a bundle of books for you!