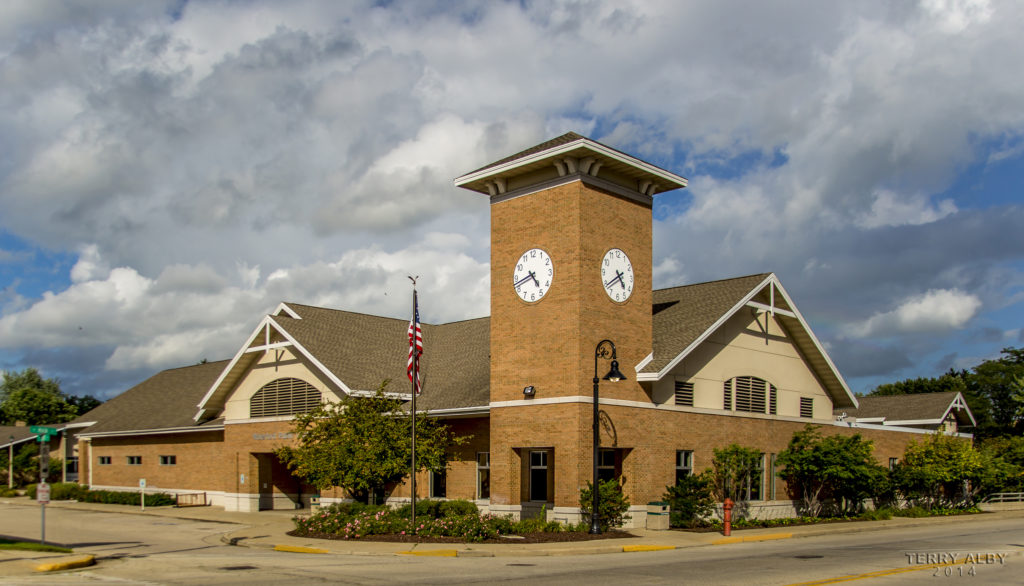 Below are some service updates, answers to frequently asked questions, and resources available to all patrons from home.
Services Updates

Re-Open Date
The Waterford Library building will reopen to the public with limited services on Monday, June 8, 2020. The library will be open Mondays – Thursdays from 9:00am – 8:00pm, Fridays from 9:00am – 6:00pm, and Saturdays from 9:00am – 1:00pm.
The Waterford Library's Re-Opening Phases can be found here.

Book Drop
The library's book drop is still available to patrons, but we do encourage you to hang on to your materials until the crisis is over. All materials returned while we are closed are put in "quarantine" for 72 hours before being handled by library staff.

Using Your Library Card
You can use your library card for all online services. You will need your PIN number which should be the last four digits of the phone number we have on file. You can also obtain a digital, temporary library card from home by clicking on the SHARE catalog icon, then clicking "login" on the top of the screen and you will find a link to click to register for a card. This temporary card will work for a few months, or until we are able to reopen, at which time you will need to come into the library with proof of address to get a physical card.

Questions and Reference
Limited library staff are answering the phone at the library between 9:00am and 8:00pm Mondays through Thursdays, 9:00am to 6:00pm on Fridays, and Saturdays from 9:00am – 1:00pm to answer your questions. Call 262-534-3988 with questions, concerns, or for assistance using online services.
Online Library Resources

Overdrive offers access to ebooks, audiobooks, and videos. You need to login with your library card number and PIN.

Libby is an app available through Google Play and the App Store to access Overdrive's materials on your phone.

Flipster offers access to digital magazine subscriptions using your library card and PIN. Can be used on a computer or via the Flipster app.
Creative Bug is the number one inspirational resource for DIY, crafters and makers. Login for free with your library card!

Gale Courses offer free instructor-led, online continuous education courses that are informative, convenient, and highly interactive. You will need your library card number to access.

Lynda.com offers expert online classes and tutorials for free. You will need your library card number and PIN to access.

Ancestry.com has temporarily offered free access from home to library patrons. You will need your library card number and PIN to access.

Wisconsin Area Local History Digital Collection has pictures and historical documents from Waterford dating back to 1836.

Stay Connected with Waterford Library on our Facebook Page, Twitter, Instagram, Pinterest, and YouTube.

Additional Resources

Arts and Entertainment
Hangout with Art through the Milwaukee Art Museum
Fifteen Broadway Plays and Musicals you can watch from home
Jarrett K. Krosoczka drawing webcasts
The Milwaukee County Zoo has multiple webcams available for you to view the animals remotely.
Racine Zoo has a Racine Zoo to You tv show available to keep up with zoo animals and happenings.

Auto Repair Source offered through Badgerlink gives up-to-date service and repair information for those working on cars at home.

For Families with Babies
Talking is Teaching

Bilingual
Encantos offers free bilingual activities for kids
Duolingo helps you learn different languages

Books and Reading
Amazon Audible is free with no login, credit card, or password needed until schools open again
Authors Reading their books on YouTube
KitLit TV celebrates children's literature
Teen Book Cloud offers free online books especially for teens and tweens
TumbleBooks is inviting libraries across North America to email info@tumblebooks.com with subject line Free TumbleBooks in order to receive free links to all five of its databases until August 31.

Cleaning and Disinfecting
CDC Cleaning and Disinfecting Recommendations

Coding
Girls Who Code at Home offers free, online coding activities

COVID-19
Children's Hospital of Colorado helps answer kids' questions about the Coronavirus
BrainPop has a video available to help kids understand the Coronavirus
Medical College of Wisconsin COVID-19 Resource Center
Wisconsin Department of Health Services information on Coronavirus

Education
Disney's Imagineering in a Box
Education Companies offering free subscriptions during school closures
Ivy League Courses for free
Kennedy Space Centers science lessons on Facebook Live
Learning Express Library offers web-based test preparation tools and skill building materials for all ages.
The Lourve Museum virtual tour
National Geographic Kids
Nineteen Museum exhibits you can visit from home
Scholastic Learn at Home
Skype a Scientist
Storytime from Space
Twelve more museums to tour online
US Parks virtual tours


Escape Rooms
Dogman
Harry Potter